A delay, because the server was down –
But here are Wednesday's castles.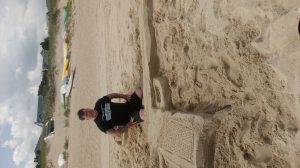 < What would my oldest son, Glenn, an avid gun collector sculpt? You guessed it!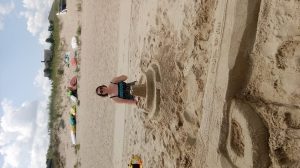 My oldest granddaughter, Sue, opted for a castle 💕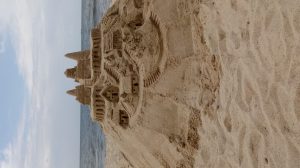 My last castle before going home.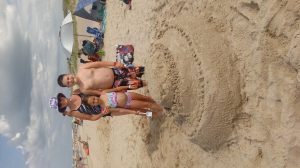 The family from Albany built a decorated wedding cake. Mom, Stephanie, Parker 9, and Ashlyn 6. Greg, the Dad, has been bitten by the sandcastle building bug, and will be making them for years to come!